AboutOrbita
ZhuhaiOrbita Aerospace Science & Technology Co. Ltd. (hereinafter called "Orbita") was foundedin March2000 inZhuhai,China.With its head office in Zhuhai, Orbita has been recognized to be a leadershipin the design of high reliability SOC/SIP chips and, a pioneer for constructingEarth Observation Satellite Constellation which provides the end-users with lowcost and more efficient satellite data and services from the well configuredremote sensing nanosatellite constellation. Now Orbita has more than 985employees across China up to May 2018.
Orbita is a public listed company on theShenzhen Stock Exchange since Feb 11, 2010 (stock code: 300053). Orbita has amarket capitalization of more than 10.1 Billion RMB (about 1.58 Billion USD$)as per May 22, 2018.
Orbita is involved in a number of hightechnology based business activities ranging from SOC/SIP to satelliteconstellation to satellite big data. It is developing these activities andexpanding their range so as to provide a solid foundation for its continuedprofitability. It enjoys an enviable reputation for the quality of its productsand services. These can be found in many applications, some of them highly demanding,with quality of critical importance.
Orbita is a leader in the design,manufacture and commercialization of high reliability System on Chip (SoC)chips and very robust System in Package (SiP) modules. These are embedded inmany different types of systems, and are particularly useful when the highestreliability is required, as in Medical and Aerospace systems. Other productsinclude AI chips and modules, smart wearable terminals and modules. Othersystems it has developed range from the 'black box' usedon aircraft to record flight data to sophisticated aircraft/satellite bornesubsystems.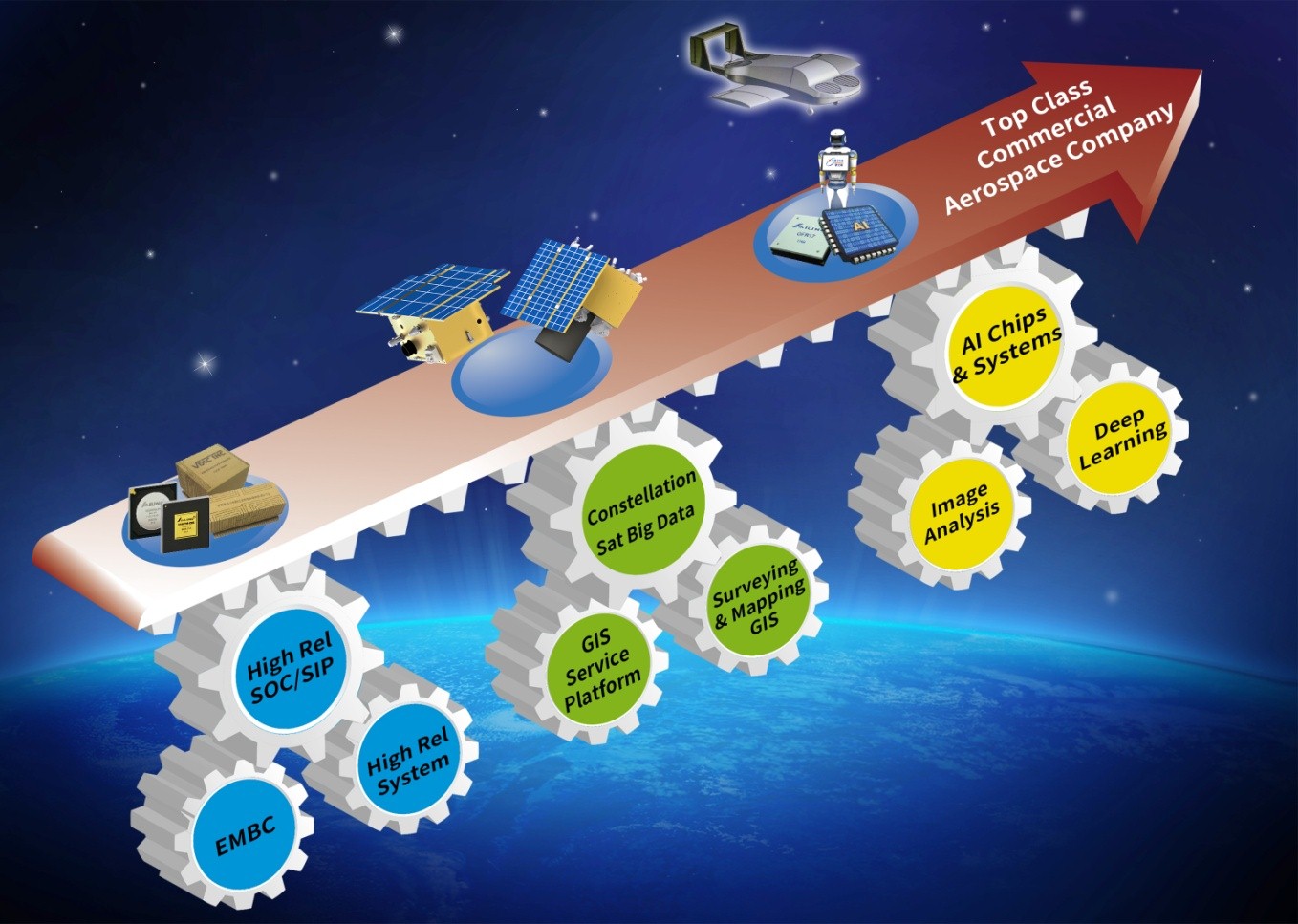 As well as producing the underlyingtechnology, Orbita is involved in putting it into use. It can providestate-of-the-art systems in Intelligent Image Processing and FacialRecognition, and its cutting edge 'Public Cloud Service Platform for FacialRecognition' is already in service. It is developing the use of low costnanosatellites to provide both video images and hyperspectral images, and isputting in place the 'Big Data Support and Service Platform for Remote SensingSatellites' to process the large amount of data involved in GIS and smartsurveying & mapping industry.
Actively participating in many nationalprograms, Orbita provides products, services and support in many domains,including aerospace, aviation, medical systems and devices, robotics, automation and consumerelectronics, GIS, surveying & mapping, environment protection, naturalresources, agricultural and forest, modern finance and national security.
Through technology innovations and marketresponsiveness, Orbita is dedicated to offering customers high quality and costeffective services, products and solutions. It is happy to work with customersand potential partners worldwide, in particular in relation to medical systemsand instrumentation, medical robotics, aviation, aerospace, GIS and mappingsurvey.
Orbita is happy to interact with students,academic researchers, and start-up companies and is pleased when it can helpthem achieve success.

SatelliteSpace Information Platform